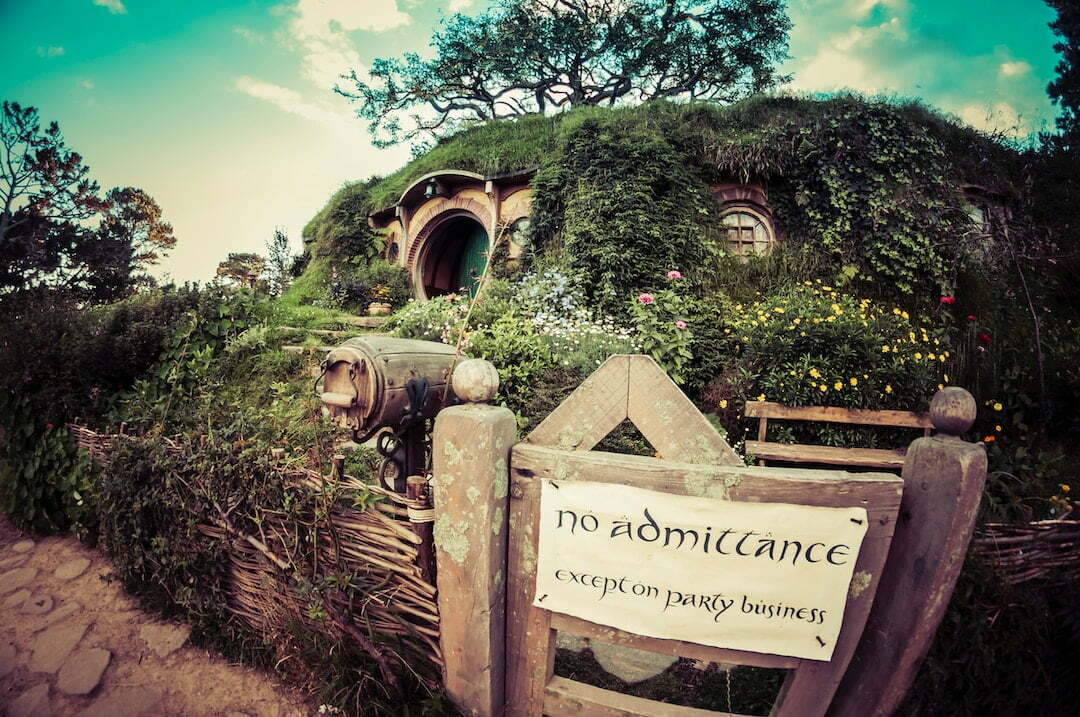 Share an adventure
Gandalf: I am looking for someone to share in an adventure that I am arranging, and it's very difficult to find anyone.
Bilbo: I should think so—in these parts! We are plain, quiet folk and have no use for adventures. Nasty disturbing uncomfortable things! Make you late for dinner! I can't think what anybody sees in them …
Gandalf: You'll have a tale or two to tell when you come back.
Bilbo: You can promise that I'll come back?"
Gandalf: No. And if you do, you will not be the same

Likewise, Frodo, in The Lord of the Rings adventure, formed deep friendships—friendships so deep that lives were often risked for the others' safety. These bonds give the first of the trilogy the title "Fellowship of the Ring." We so enjoyed watching these again after our visit to Hobbiton in NZ.
Connection is forged in the common quest, even though perilous and fraught with danger. It's the aligned purpose to together make a difference that builds the bonds. In The Lord of the Rings, hobbits, a wizard, men, elves and dwarfs become friends by being unified in mission.
Where can you join an adventure?
There are opportunities around you. We formed many deep and rich friendships in the adventure of church-planting. Connecting people to each other and helping them find their purpose is so fulfilling. This also addresses two of the biggest blights on our society. Loneliness and unhappiness. You don't need to travel to find adventure. As Frodo experienced, the adventure starts right where you are. Who do you know on an adventure? Who is inviting you to join an adventure? What is stopping you from saying yes?
In this adventure you will not get on with everyone but you will make some wonderful friends.
Are you lonely, join a faith community? Join an adventure to find your purpose and make a difference. It's a well-known fact that people often die soon after they retire when they have lost purpose. If you have just retired ask, "Where can I add significance?" Give yourself to a worthwhile cause and join the adventure. Making others happy will make you happy. And you will have a tale to tell.
Continue reading with these articles…
Thanks so much, Sue. Praying that all is well. Blessings
Healthy Emotional Intelligence