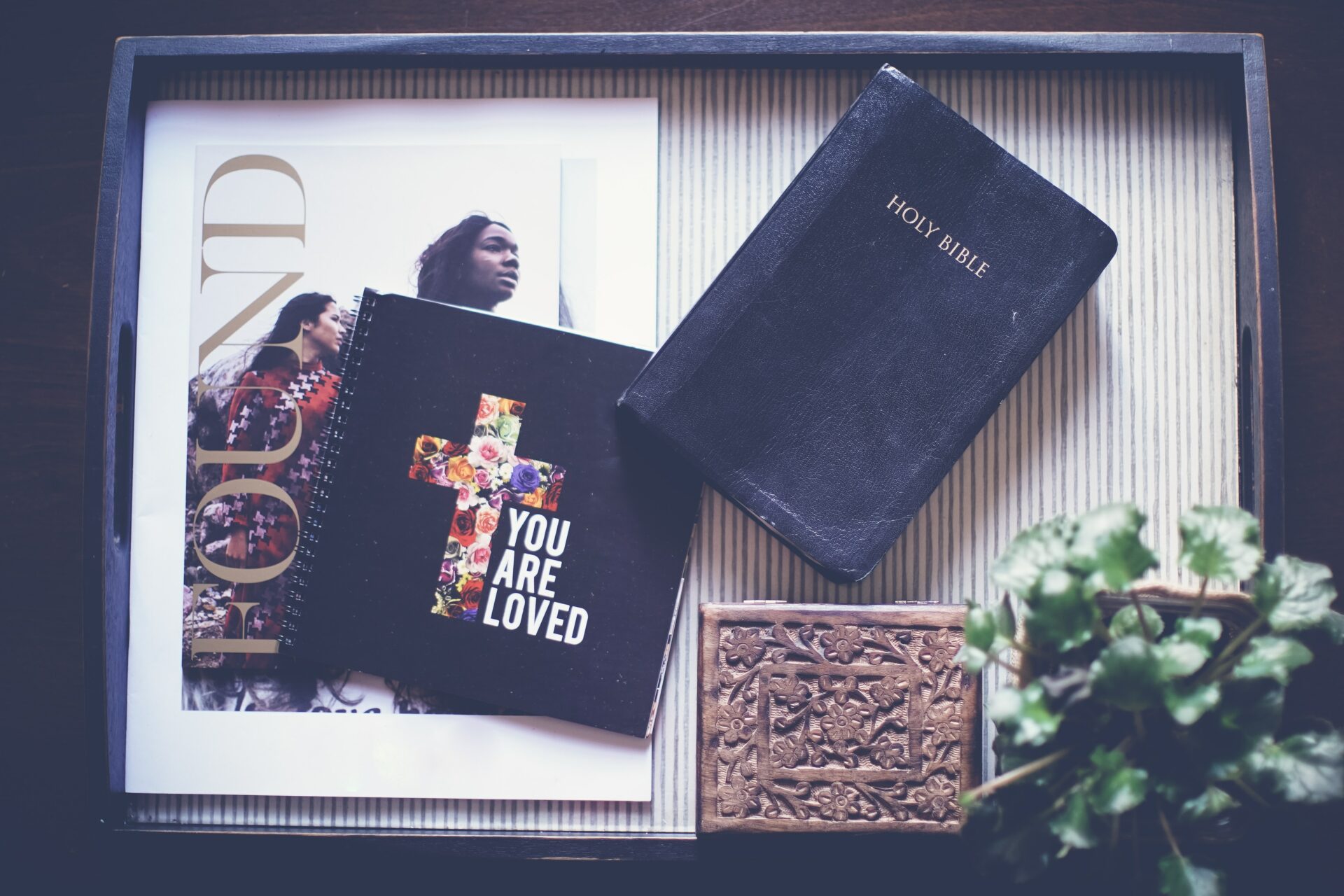 Viewpoints
When most people look at themselves they ask the question, "what do others think of me?" or maybe they get to a point where they ask, "What do I think of me?" Christians have another question to consider, "what does God think of me?" Sometimes our own sense of self-doubt can affect how we imagine God views us. If we are judging ourselves, if we feel like a failure or unloved, we will often project this feeling outward. Then we make assumptions that God is also looking down on us, judging our decisions, disappointed or angry. 
Many people grew up with the notion that God is down on us and God is not pleased by our efforts unless we are perfect. Of course, most of us with a true relationship with Christ have learned this is not the case. God knows our hearts, he knows our flaws. He sent his son down to us to prove how much he loves us, and so that we could see God's gift for forgiveness and grace. When we are feeling unable to love ourselves, or be loved by others, Christ is loving us. Christ knows all of our flaws and mistakes, but also knows that we are more than our actions. God is far more loving and forgiving than others are, or we are to ourselves. 
The Prodigal Son
The Prodigal Son is a beautiful parable for God's love for us; as a father loves his child. In this story:
21 And the son said to him, 'Father, I have sinned against heaven and before you. I am no longer worthy to be called your son.' 22 But the father said to his servants,[c] 'Bring quickly the best robe, and put it on him, and put a ring on his hand, and shoes on his feet. 23 And bring the fattened calf and kill it, and let us eat and celebrate. 24 For this my son was dead, and is alive again; he was lost, and is found.' And they began to celebrate. (Luke 15:21-24)
The father has never stopped loving his child. He understands that his son has recognized his faults and has come home, desperate to atone for what he did. The father knows his son's true identity is separate from his actions, and sees that his son has come back changed, feeling worthless and seeking restoration. He feels no need to punish his son, he does not condone or endorse his behaviour, but he also is not condemning him. He only wants to affirm the love he has for his child. This love and mercy from the father aids the son's transformation, allowing him to see himself through his father's eyes; as someone who is loved and valuable despite his mistakes.
Likewise, God is the father of us all, and loves us with the unbreakable love of a parent.
As a mentor, we can seek to help those who are suffering from a poor self-image or attempting to atone for past mistakes by affirming Christ's love and encouraging them to look at themselves as Jesus would. Having a secure identity in Christ is so important: it is an anchor for our soul. Identity is framed by circumstances and context. However, our role is to remind that identity is also deeper and rooted in God's love for us. When looking at the competencies of a healthy Christian leader, it is no wonder that "Aligns identity in Christ with scripture" is the first behavioral expression listed in finding vital spirituality. 
Here are some questions that can help affirm an identity in Christ:
What does God think of me?
Do I feel this is a truthful picture?
What (or who) affirms this identity in Christ in my life?
What does Christ want for me?
How can I move towards what Christ wants for me?
For more information:
Curious about measuring leaders health? For more on becoming a healthy Christian leader try out our Well-Being Q to get started: https://vervelead.com/tools/#profile).
Continue reading with these articles…
Healthy Emotional Intelligence